Void Hound
Untameable look : This look is not known from a tameable creature.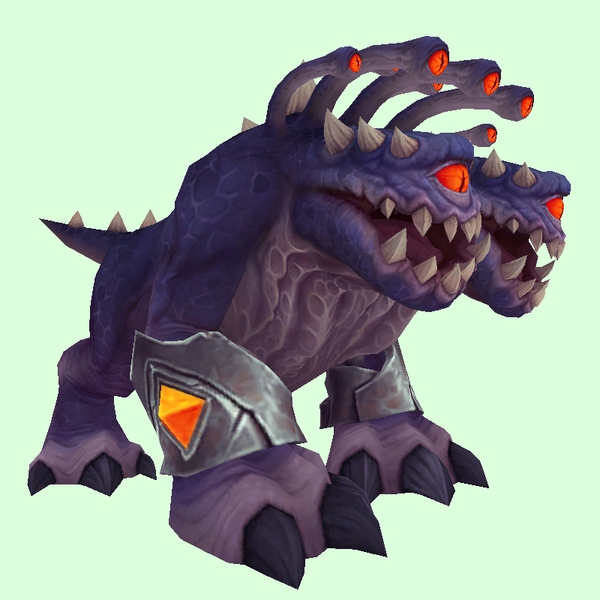 Exotic Family
Can only be used by hunters in the Beast Mastery spec. Minimum level 39 in Shadowlands.
Untameable Creatures
Core Hounds
Level
Location

44
Elite
Prison of Immol'thar, Dire Maul (Dungeon)
Demon. Deactivate the five pylons scattered around Dire Maul West to release this creature.

67-68

Blade's Edge Mountains
Demon.

67-68

Blade's Edge Mountains
Demon.

69-70

Netherstorm
Demon.

70
Elite
The Arcatraz (Dungeon)
Demon.

<Void Hound of Shaffar>

70
Spawned
Elite
Mana-Tombs (Dungeon)
Demon. Summoned by using The Eye of Haramad or Shaffar's Stasis Chamber Key. Heroic only.

71
Elite
Sunwell Plateau (Raid)
Demon.

Boss
Baradin Hold (Raid)
Demon.

90
Rare
Waning Crescent, Shadowmoon Valley - Draenor
Aberration. In the northern cave. Becomes attackable once Shadowmoon Voidwhisperers are defeated.

90
Elite
Pillars of Fate, Spires of Arak
Aberration. Take the portal to the Twisting Nether phase of the area.

100
Rare
Elite
Throne of Kil'jaeden, Tanaan Jungle
Demon.

120
Den of the Devourer, Blackwing Descent (Wrathion's 'Beginning the Descent' phase)
Aberration.