Yellow & Black Snake

Coming in Shadowlands Patch 9.0.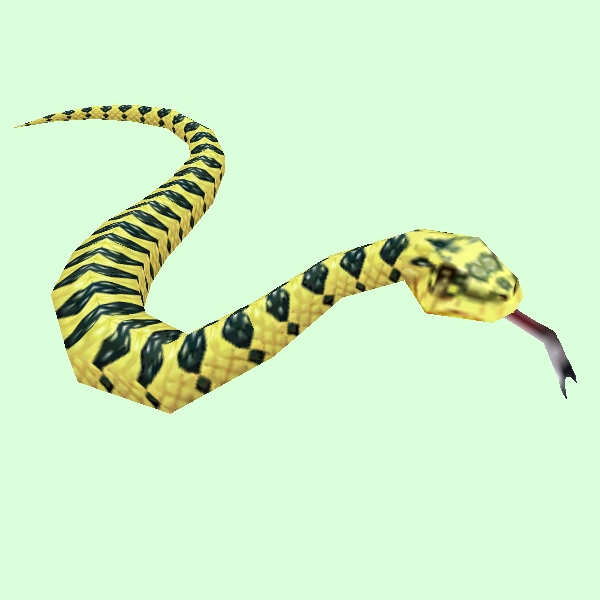 Serpents
Level
Location

10-35

Diremoor, Isle of Thunder
Can only be found in the "Tear Down This Wall!" scenario, available for both Horde and Alliance.

30
Den of Sseratus, Gundrak (Dungeon)
Makes noise when clicked.
In the room with the first boss, Slad'ran. The red ones don't seem to make sounds when clicked, but the others do.

30-31

Pit of Fangs, Wailing Caverns (Dungeon)
Found in the western region of the dungeon.

35
Vir'naal River Delta, Uldum
Found in the original phase of Uldum.

35
The Coil, Zul'Gurub (Dungeon)

35
Krasarang River, Krasarang Wilds
Found around the southern parts of the Krasarang River, in the west of the zone.

50
Vir'naal River Delta, Uldum
Found in the Assaults phase of Uldum. Not present when the Black Empire Assault (which spans the centre of the zone) is active.

<Stalker Mojica's Pet>

50
Spawned
Dazar'alor, Zuldazar
Friendly to Horde. Accompanies Stalker Mojica around the outside of Dazar'alor.