Brown Tiger
There are 7 tameable creatures with this look.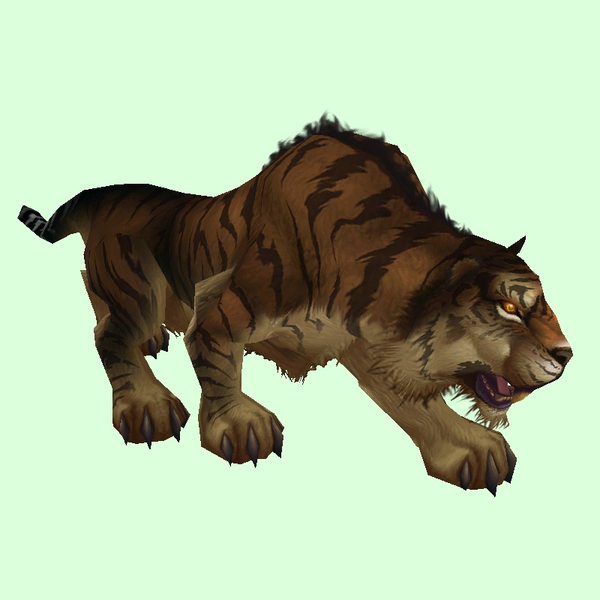 Cats
Level
Location

84
The Jade Forest

84
The Jade Forest
Horde-only phase of area around Honeydew Village.

84
The Jade Forest
Found in a Horde-only quest phase in the Honeydew Village area. Replaced by Sha-Infested Prowler shortly after.

85
Grookin Hill, The Jade Forest
Can be tamed by Horde if you set yourself "At War" with Forest Hozen.

<Queen of the Deepwild>

87
Ruins of Dojan, Krasarang Wilds
Found on the eastern side of the large island in the Dojani River, south of Thunder Cleft.

87
Krasarang Wilds

90
The Jade Forest
*
If a creature's level is noted as 'Scales' then it will vary with the Hunter's level within the constraints of its level range.