Fel Green Hippogryph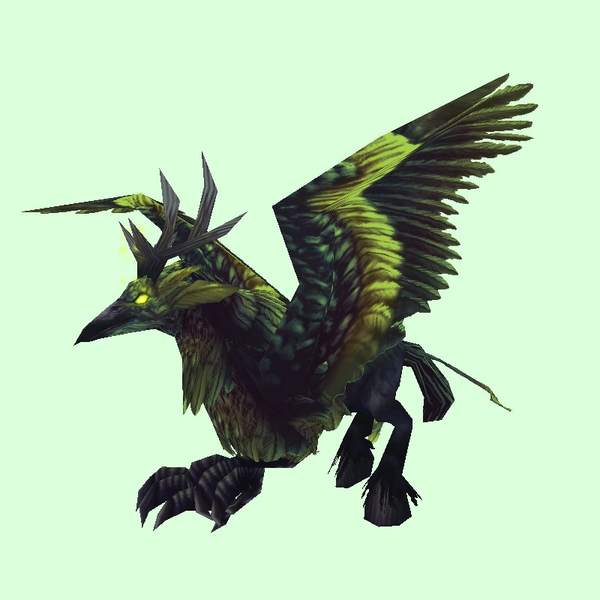 Special Skill Required : To learn how to tame Feathermanes, you must obtain a Tome of the Hybrid Beast. See our guide for the pre-requisite achievements.
Feathermanes
Level
Location

<Elisande's Pet>

110
Elisande's Secret Quarters, The Nighthold (Raid)
Lalathin is only available when the world quest, The Nighthold: Love Tap is active and Elisande's Secret Quarters are accessible. This happens for one week out of every eight. During other times it's possible to access the quarters via tricks, but Lalathin won't be there. If you accidentally kill her she will reset with the soft respawn timer, so you can wait around in the raid group.
Matching Mounts

Corrupted Hippogryph