Darkhide Leaper
Can be tamed.
Family:
Toad
Level:
96-100 Scales

*

Zone:
Spires of Arak
Sound:
Makes noise when clicked.
Wowhead:
Darkhide Leaper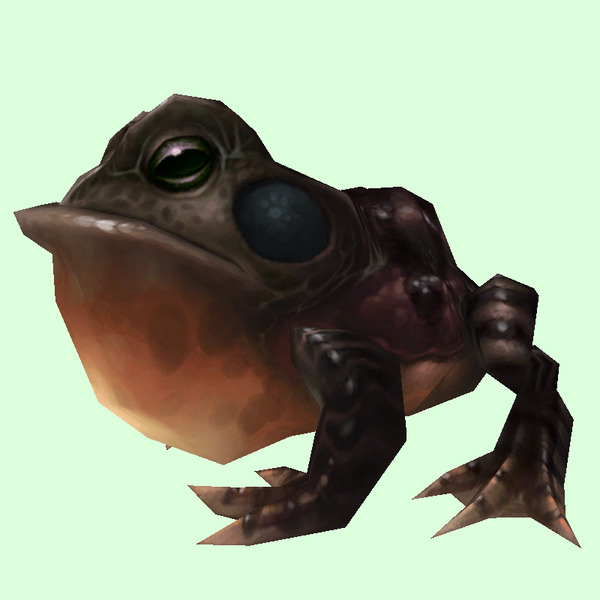 Dark Brown Toad
Location & Notes:
Located in Spires of Arak. Found at three ponds in the northern third of the zone, including at The Undergrowth and Apexis Excavation.
*
This creature's level will vary with that of your character, within the constraints of its level range.