Enormous Bullfrog
Can be tamed.
Family:
Toad
Level:
33-61 Rare Elite Scales

*

Name:
Retains original name after taming.
Zone:
Razorfen Kraul (Dungeon)
Sound:
Makes noise when clicked.
Wowhead:
Enormous Bullfrog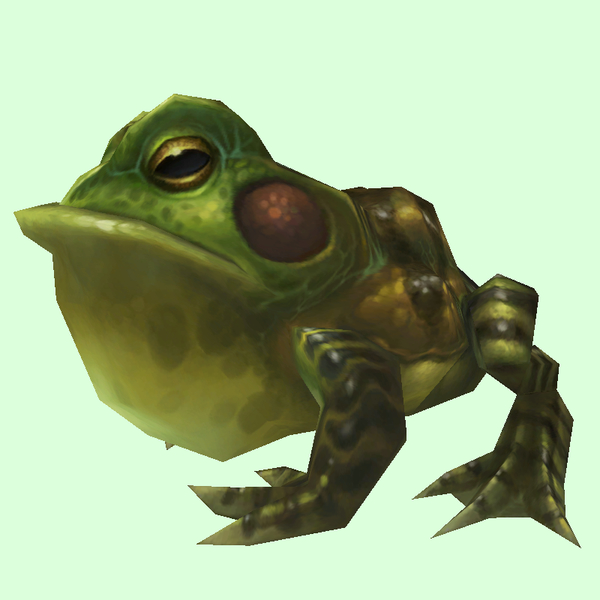 Green Toad
Location & Notes:
Located in Razorfen Kraul (Dungeon). Inhabits the caverns to the far west, on the way to Charlga Razorflank.
*
This creature's level will vary with that of your character, within the constraints of its level range.