Brown Wolfhawk
There is one tameable creature with this look.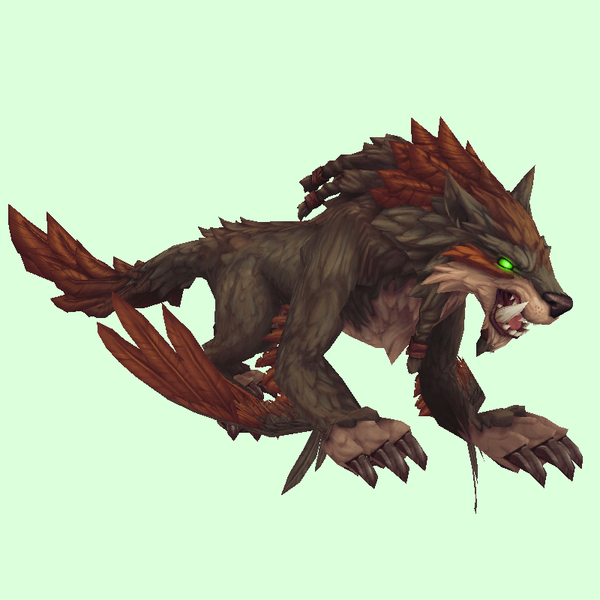 Special Skill Required : To learn how to tame Feathermanes, you must obtain a Tome of the Hybrid Beast. See our guide for the pre-requisite achievements.
Feathermanes
Level
Location

110
Elite
Eye of Azshara (Non-Instanced)
In a cave on the southern coast.
Matching Mounts

Huntmaster's Loyal Wolfhawk