Shadowy Draenor Wolf / Void Purple Maned Wolf
There are 2 tameable creatures with this look.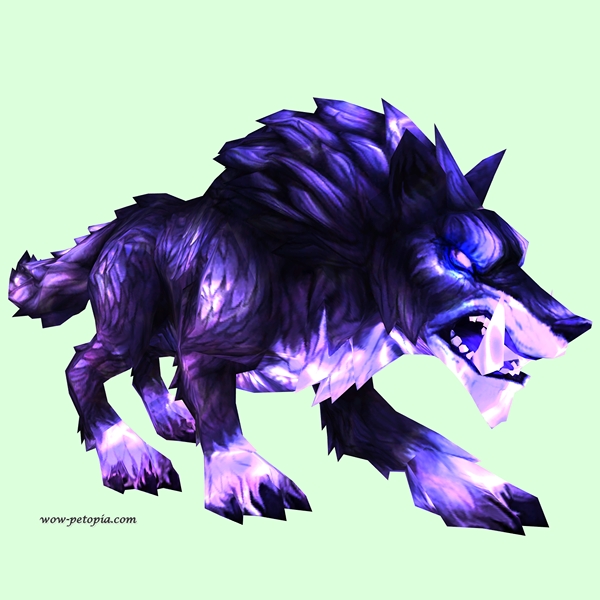 Exotic Family
Can only be used by hunters in the Beast Mastery spec. Minimum level 39 in Shadowlands.
This look is tameable in the Spirit Beast family but not the Wolf family.
Spirit Beasts
Level
Location

90
Shadowmoon Valley - Draenor
Gara is not immediately tameable, but involves a complex quest, starting with a different version of the NPC. A detailed walk-through, and video, of the quest can be found here.

90
Shadowmoon Valley - Draenor
This wolf is intended as a replacement for hunters who have tamed and then released / lost Gara. She isn't tameable by anyone else. Found only when in the shadow realm, north-west of Karabor.
Matching Companion Pets

Lost Netherpup