Shadowy Draenor Wolf / Void Purple Maned Wolf
There are 2 tameable creatures with this look.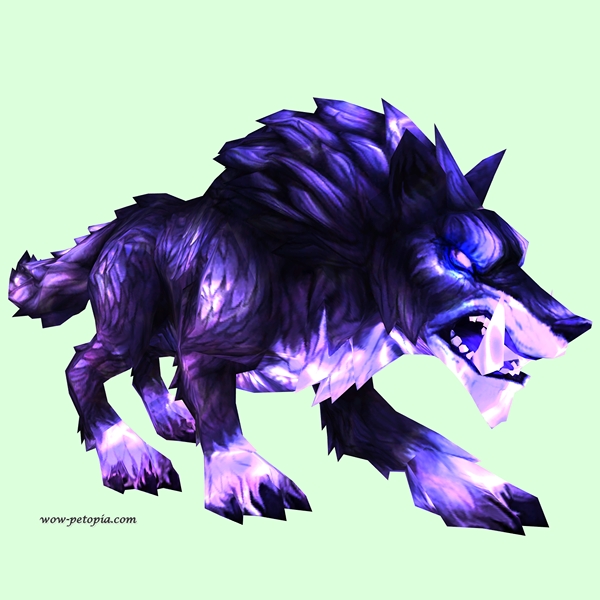 This look is tameable in the Spirit Beast family but not the Wolf family.

Exotic Family : You must be specced as a Beast Master of at least level 65 to tame and use Spirit Beasts!
Spirit Beasts
Level
Location

90
Shadowmoon Valley - Draenor
Gara is not immediately tameable, but involves a complex quest, starting with a different version of the NPC. A detailed walk-through, and video, of the quest can be found here.

90
Shadowmoon Valley - Draenor
This wolf is intended as a replacement for hunters who have tamed and then released / lost Gara. She isn't tameable by anyone else. Found only when in the shadow realm, north-west of Karabor.
Matching Companion Pets

Lost Netherpup