Blue Hippogryph
There are 3 tameable creatures with this look.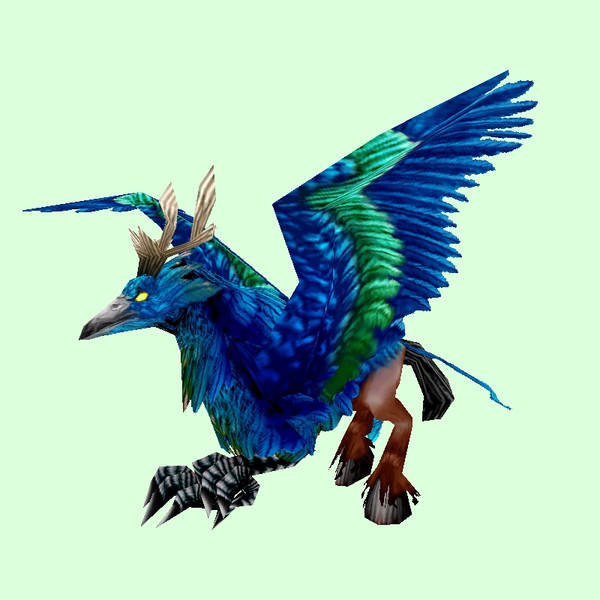 Special Skill Required : To learn how to tame Feathermanes, you must obtain a Tome of the Hybrid Beast. See our guide for the pre-requisite achievements.
Feathermanes
Level
Location

<The Unruly>

0-110


Rare
Scales

*

Ruins of Isildien, Feralas
Retains its original name after taming.
Appears on the western side of the area. Spawns after using /pat on an indeterminate number of Frayfeather hippogryphs.

22
Ashenvale
Friendly to Alliance.

37
Feralas
Friendly to Alliance. In valley north and west of Ruins of Isildien.
*
If a creature's level is noted as 'Scales' then it will vary with the Hunter's level within the constraints of its level range.