Arcane Purple Hippogryph
There is one tameable creature with this look.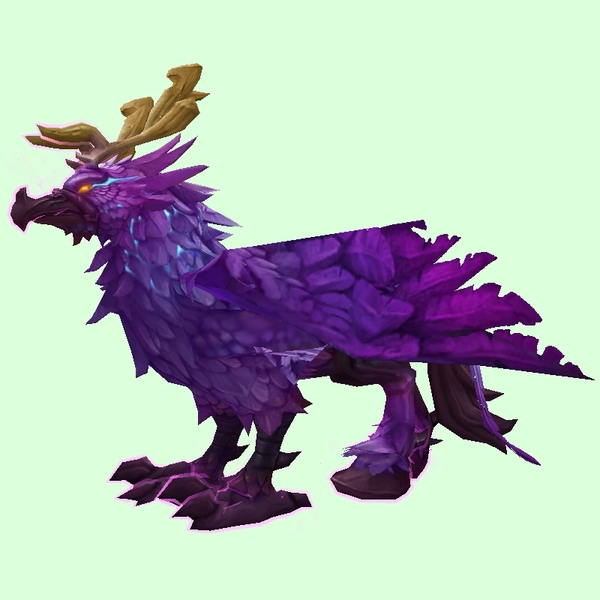 Special Skill Required : To learn how to tame Feathermanes, you must obtain a Tome of the Hybrid Beast. See our guide for the pre-requisite achievements.
Feathermanes
Level
Location

110
Elite
Azsuna
Netherbeak flies in an erratic, high-altitude path around a wide swathe of Azsuna. It is stealthed and is only detectable by Track Hidden once it gets close. A good place to wait is to hover a distance above the temple on Rhut'van Peak. Netherbeak should eventually fly by and aggro to you. Then land on top of the building and tame away!
Matching Mounts

Leyfeather Hippogryph