Mechanical Gorilla
There are 3 tameable creatures with this look.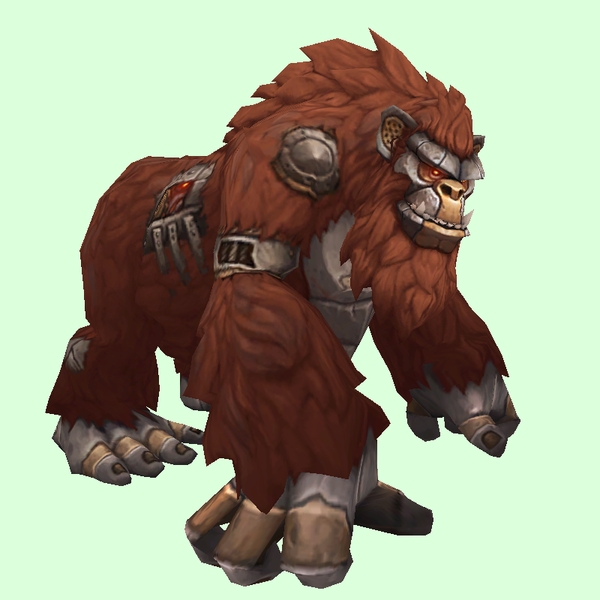 Notes:
There's also an unused variant that has no beard (not displayed here).
Special Skill Required : Gnome, Goblin and Mechagnome Hunters can tame Mechanicals by default. Other races must gain the ability from a Mecha-Bond Imprint Matrix, crafted by Engineers who have at least 1 skill point in Legion Engineering.
Mechanicals
Level
Location

55-120


Elite
Scales

*

Fungal Rock, Un'Goro Crater
Northern end of the cave. Her health must be severely reduced before she can be tamed.

<Scrap King's Minion>

120
The Heaps, Mechagon

122
Rare
Elite
Bondo's Yard, Mechagon
The Malfunctioning Beastbot appears occasionally in the south-west corner of Bondo's Yard. It must be activated before it can be tamed, which requires a Beastbot Powerpack, which you can manufacture at Pascal-K1N6. The recipe for this item is granted for free as part of the area progression at Rustbolt.
*
If a creature's level is noted as 'Scales' then it will vary with the Hunter's level within the constraints of its level range.
Matching Companion Pets