Mechanical Gorilla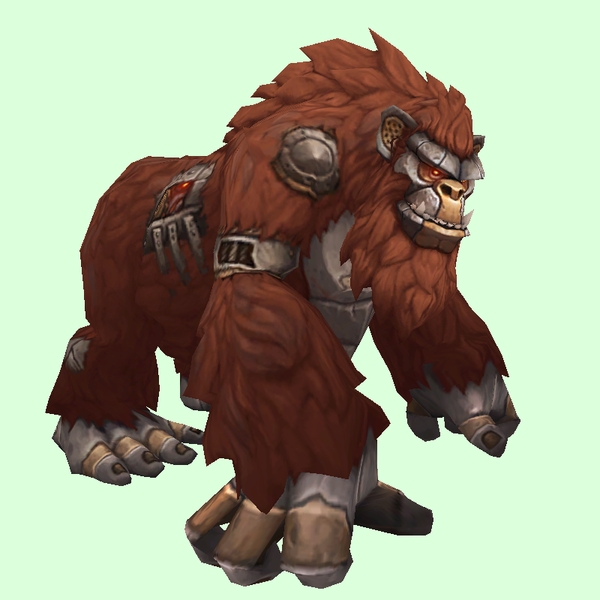 Notes:
There's also an unused variant that has no beard (not displayed here).
Special Skill Required : Gnome and Goblin Hunters can tame Mechanicals by default. Other races must gain the ability from a Mecha-Bond Imprint Matrix, crafted by Engineers who have at least 1 skill point in Legion Engineering.
Mechanicals
Level
Location

55-120


Elite
Scales

*

Fungal Rock, Un'Goro Crater
Northern end of the cave. Her health must be severely reduced before she can be tamed.

120
Rare
Bondo's Yard, Mechagon
Only found sometimes. Must be activated before it can be attacked and tamed.

<Scrap King's Minion>

120
The Heaps, Mechagon
*
If a creature's level is noted as 'Scales' then it will vary with the Hunter's level within the constraints of its level range.
Matching Companion Pets