Flaming Maroon Hippogryph
Unused look : This look is not available in the game.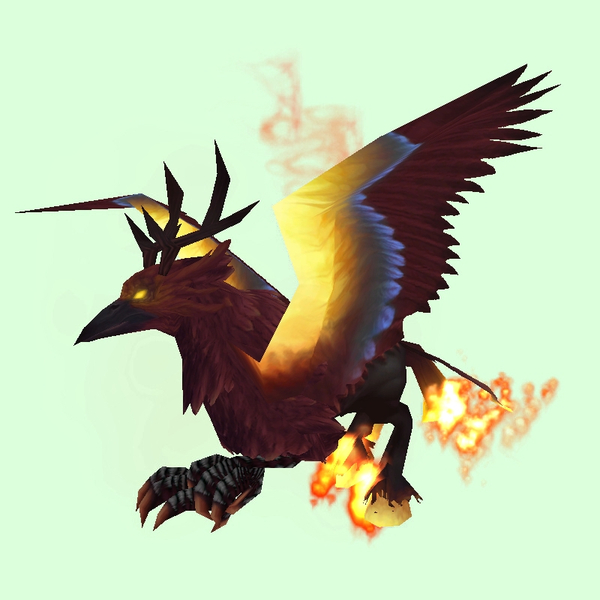 Feathermane Taming
Notes:
This look is currently only applied to a saddled model but could be perfectly adapted to make a wild hippogryph.
*
Level scaling: In Shadowlands most NPCs will scale with the Hunter's level, within the constraints of their level range. Hunters can tame regular NPCs up to 2 levels higher than them, but can only tame elite NPCs of the hunter's level or below.
Matching Mounts

Blazing Hippogryph