Animated Pointer

Upcoming: will be tameable in Shadowlands Patch 9.0.

Undead Taming
Forsaken hunters automatically know how to tame undead creatures. Hunters of other races must learn the skill from a
Simple Tome of Bone-Binding
. The source of this book is yet to be determined.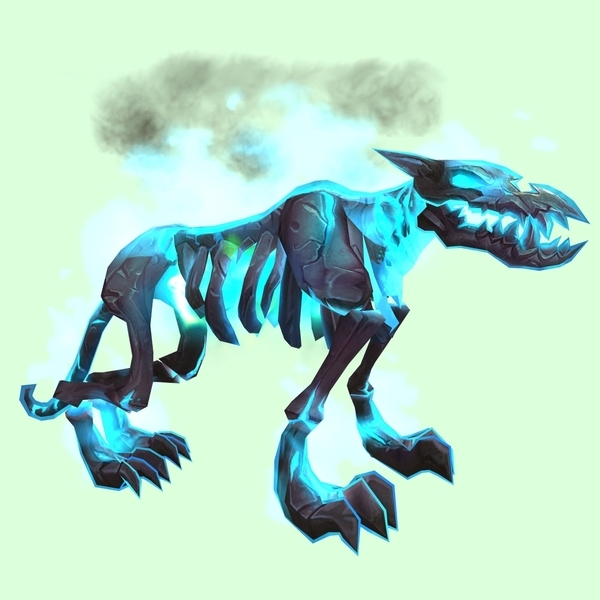 Blue Infernal Hellhound w/ Blue Flames
Location & Notes:
Located in Glutharn's Decay, Maldraxxus. Has a unique green anima effect to it.