Armoured Red Direhorn
Unused look : This look is not available in the game.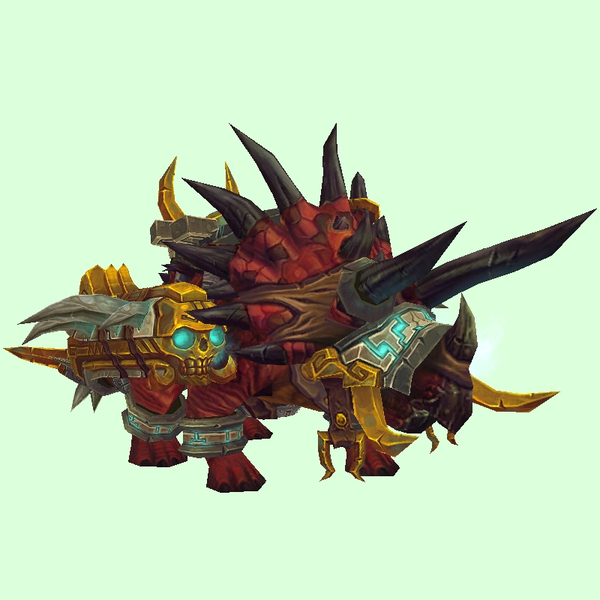 Required Skill: Direhorn Taming
Zandalari hunters automatically know how to tame Direhorns. Hunters of other races must learn the skill from an
Ancient Tome of Dinomancy
which is a rare drop from
Zandalari Dinomancers
on the Isle of Giants in Pandaria. This skill is NOT account-wide.
Matching Mounts

Crimson Primal Direhorn