Armored Brown Direhorn
Untameable look : this look is not known from a tameable creature.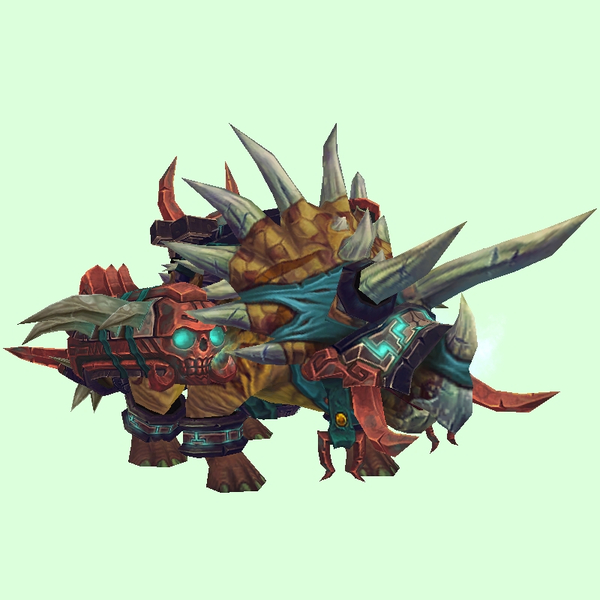 Special Skill Required : To learn to tame Direhorns, you must obtain an Ancient Tome of Dinomancy, which teaches you Ancient Zandalari Knowledge.
Untameable Creatures
Direhorns
Level
Location

90
Elite
The Beast Pens, Isle of Thunder
Not present every day. Being subdued by Master Controllers. Goes on a rampage after you kill them.

90
Spawned
Elite
Diremoor, Isle of Thunder
Spawns sporadically during the constant attacks on Bleak Hollow.