Saddled Grey Skeletal Horse
Untameable look : This look is not known from a tameable creature.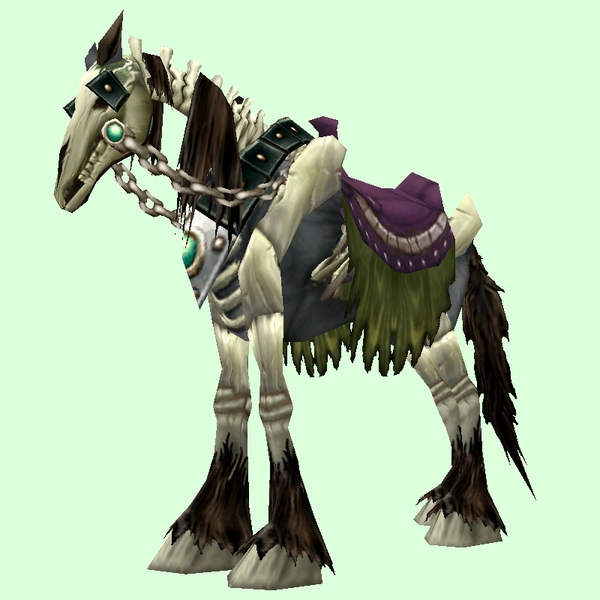 Undead Taming
Forsaken hunters automatically know how to tame undead creatures. Hunters of other races must learn the skill from a
Simple Tome of Bone-Binding
. The source of this book is yet to be determined.
Untameable Creatures
Coursers
Level
Location

31
Elite
Livery Stables, Karazhan (Raid)
Ghostly.

45
Elite
Livery Stables, Return to Karazhan (Dungeon)
Ghostly.