Red Demon Spider

Coming in Shadowlands Patch 9.0.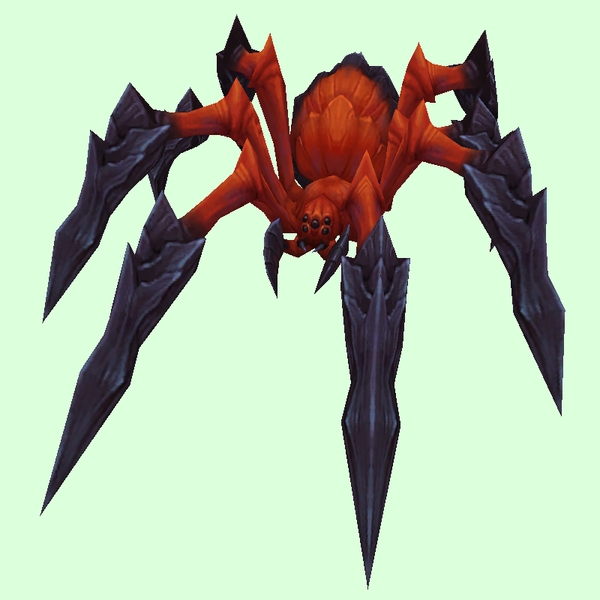 Spiders
Level
Location

45
Shattered Chasm, Antoran Wastes

45
Spawned
The Creeping Grotto, Broken Shore
Spawns from Hatching Eggs.

45
Spawned
Scales

*

Dalaran (Broken Isles)
Appears in large numbers when an occasionally-spawning Rotten Egg is destroyed in the Underbelly.

45
Spawned
Blood Nest, Broken Shore
Spawns during combat with Brood Mother Nix after someone is inflicted with "Inject Eggs".

45
Isle of the Watchers, Azsuna
Found in roughly a south-west to north-east band through the rocky paths in the centre of the isle.

45
Spawned
Felsurge Nest, Azsuna
Summoned during Broodmother Lizax fight.
*
If a creature's level is noted as 'Scales' then it will vary with the Hunter's level within the constraints of its level range.
Matching Companion Pets

Vicious Broodling