Blue Demon Spider

Coming in Shadowlands Patch 9.0.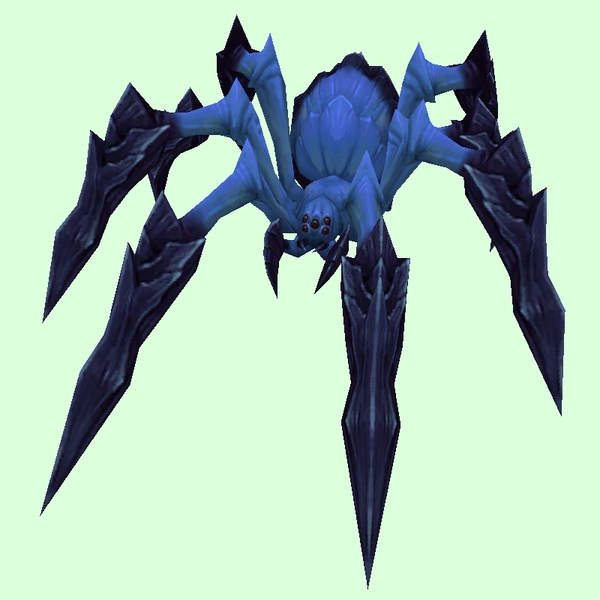 Spiders
Level
Location

45
Spawned
Broken Shore
Can spawn from Sentinax portals when a Sentinax Beacon of Warbeasts has been used at the site of the Sentinax. The beacons are random drops, especially from various rare elite NPCs around the zone.

45
Spawned
Scales

*

Dalaran (Broken Isles)
Appears in large numbers when an occasionally-spawning Rotten Egg is destroyed in the Underbelly.
Uncertain: Taming Status Not Yet Confirmed
Spiders
Level
Location

110
Spawned
The Broken Isles
Apparently appears in various zones of the Broken Isles. Sometimes spawns when using Attack Beacons looted from Sentinax rares.
*
If a creature's level is noted as 'Scales' then it will vary with the Hunter's level within the constraints of its level range.
Matching Companion Pets

Crystalline Broodling