Mottled Red & White Spider Crab
There are 3 tameable creatures with this look.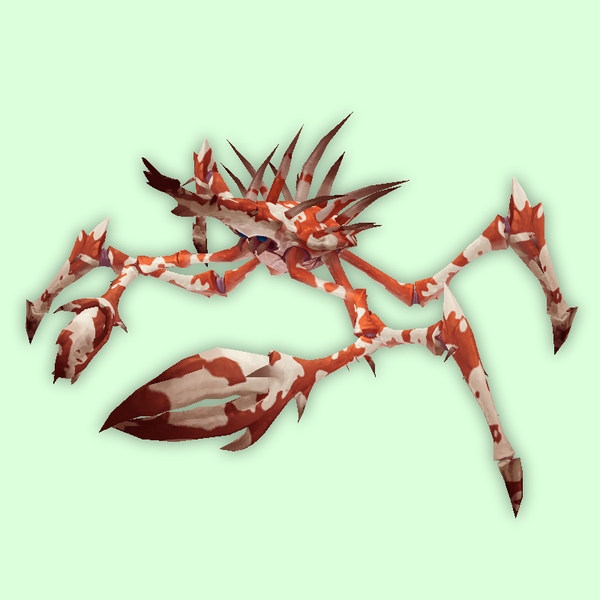 Crabs
Level
Location

120
Spawned
Dragon's Teeth Basin, Nazjatar
Spawns when you click on your first sand pile during the Alliance-only quest Crab Marks The Spot. This quest is only available when you have Blademaster Inowari active as your bodyguard and is started by a piece of parchment on a rock not far from Braxicus in Dragon's Teth Basin.

120
Chitterspine Caverns, Chitterspine Grotto, & Deepcoil Tunnels, Nazjatar
Stealthed. Many may be found around Chitterspine Caverns and Chitterspine Grotto in north-west Nazjatar. A few are also located in an underwater cave at the base of a waterfall in Deepcoil Tunnels.

120
Brinestone Cove, Nazjatar
Stealthed.