Green Snake
There are 7 tameable creatures with this look.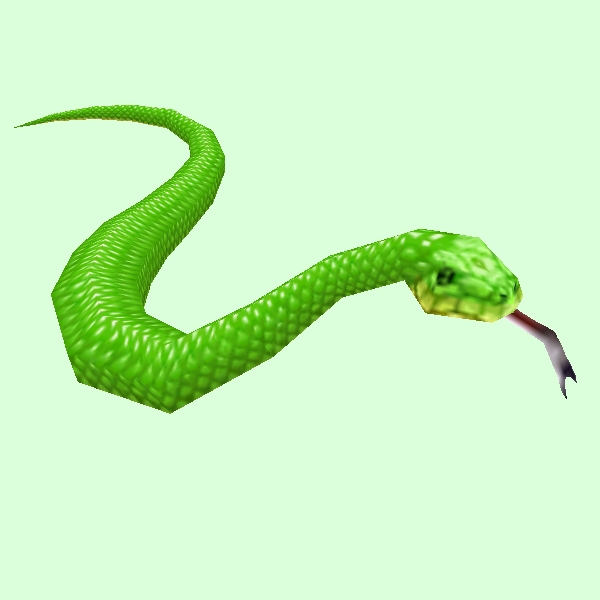 Serpents
Level
Location

30
Den of Sseratus, Gundrak (Dungeon)
Makes sounds when clicked.
In the room with the first boss, Slad'ran. Crafty Snakes seem to be much less common than the dominant Fanged Pit Vipers and there may only be one in the room. The green and red variants do not make sounds when clicked, but the brown and black ones do.

30
Spawned
Altar of Sseratus, Zul'Drak
Makes sounds when clicked.
Summoned by Drakkari Snake Handlers in combat. The black and brown variants seem to make sounds when clicked, the red and green variants do not.

32
Spawned
Den of Sseratus, Gundrak (Dungeon)
Summoned during combat with Slad'ran, the first boss of the dungeon. You may have to damage him a bit before the constrictors appear. They will stun you, but they always spawn in the same place and slither towards you, so one technique is to pull Slad'ran to another room to buy yourself some time.

35
Spawned
Zul'Aman (Dungeon)
Spawned by Snake Traps placed by Hex Lord Malacrass during combat.

35
The Coil, Zul'Gurub (Dungeon)

40
The Fertile Ground, Gorgrond
Found east of Evermorn Springs.

40
Frondfall, Gorgrond
Inhabits a pond just to the north of Crimson Fen and east of Highpass.
Level scaling: In Shadowlands most NPCs will scale with the Hunter's level, within the constraints of their level range. Hunters can tame regular NPCs up to 2 levels higher than them, but can only tame elite NPCs of the hunter's level or below.
Matching Companion Pets