White Skeletal Raptor

Coming in Shadowlands Patch 9.0.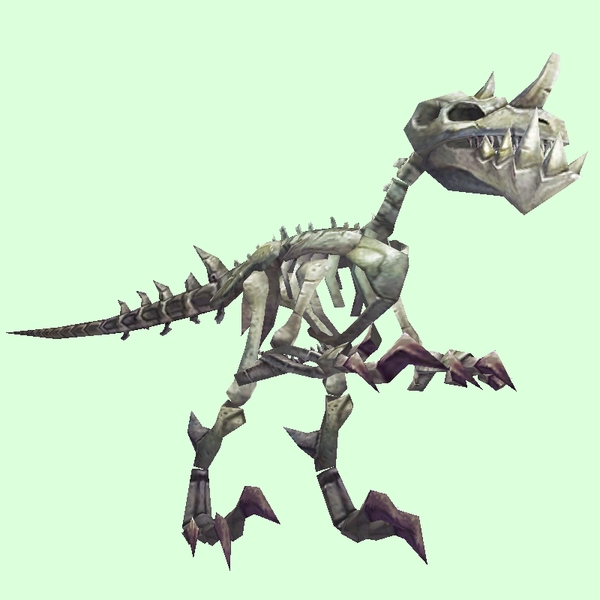 Undead Taming
Forsaken hunters automatically know how to tame undead creatures. Hunters of other races must learn the skill from a
Simple Tome of Bone-Binding
. The source of this book is yet to be determined.
Raptors
Level
Location

30
Whelgar's Excavation Site, Wetlands

35
Isle of Thunder
Found in the bay to the east of Za'Tual and west of Ihgaluk Crag.

49-50

Atal'Dazar, Zuldazar
Not inside the dungeon. Found in the large sunken area before the Kings' Rest dungeon entrance.

50
Terrace of Sorrows, Nazmir

50
The Bone Pit, Vol'dun

50
The Bone Pit, Vol'dun

50
The Bone Pit, Vol'dun
Risen Ravsaurs with this ID are reanimated by Zunashi the Exile at the start of combat. He's hiding in a cavern under the dunes.

60
De Other Side (Dungeon)
Uncertain: Taming Status Not Yet Confirmed
Raptors
Level
Location

51
Elite
Sepulcher of the Dahazi, Kings' Rest (Dungeon)
Activates as part of a gauntlet event in the Sepulcher hallway, along with Queen Patlaa. Each of the four groups present will activate sequentially, and you'll probably have to defeat two other groups before this raptor can be attacked.