Green Abyss Worm
Untameable look : this look is not known from a tameable creature.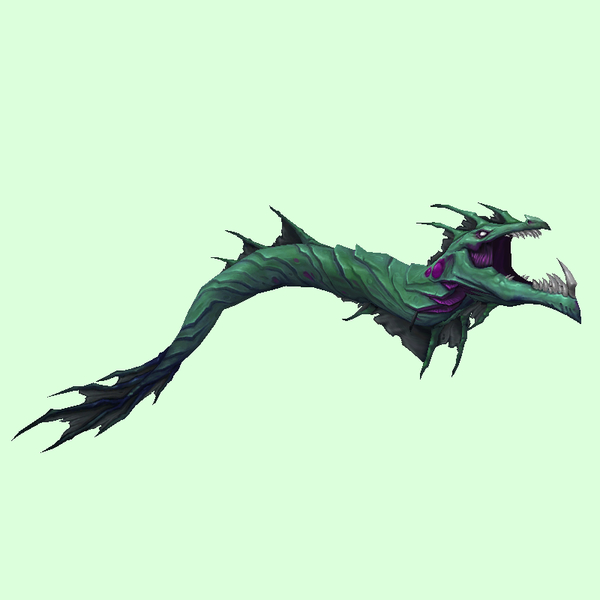 Untameable Creatures
Serpents
Level
Location

110-120

Shrine of the Storm (Dungeon)
Packs of these are in the water before the final boss - Vol'zith the Whisperer.

110-120

Island Expeditions (Scenario)
Any expedition (probably spawns with a specific incursion).

111
Elite
Lair of Harjatan, Tomb of Sargeras (Raid)
Located in the cavern after Harjatan.

112
Spawned
Elite
The Abyssal Throne, Tomb of Sargeras (Raid)
Periodically summoned during the Mistress Sassz'ine fight.
Matching Mounts

Abyss Worm