Black Draenor Ravager
There are 9 tameable creatures with this look.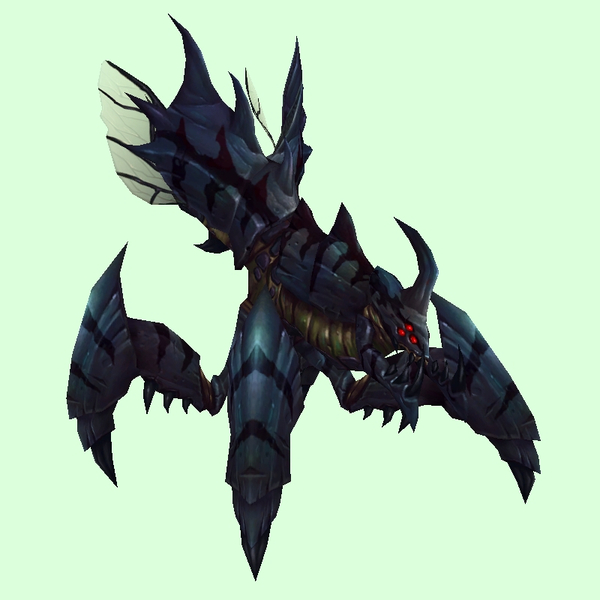 Ravagers
Level
Location

96
Shadowglade, Spires of Arak

96
Shadowglade, Spires of Arak

96
Camp Thornscar, Spires of Arak
Ridden by Shattered Hand Flayer

97
The Thorn Pits, Spires of Arak
Some ridden by Shattered Hand Pit-Masters.

97
Elite
The Thorn Pits (cave), Spires of Arak

97
Elite
Bloodmane Pridelands, Spires of Arak

100
Rare
Thornmire, Tanaan Jungle
Retains its original name after taming.


100
Ashran

100
Gorian Proving Grounds, Nagrand - Draenor
Released from cages using Ogre Cage Key, taken from Bloodring Slavers. You, or someone with you, must have the once-only quest, Assault on the Gorian Proving Grounds to open a cage.
Matching Companion Pets

Deathwatch Hatchling