Green & Blue Quilen w/ Gold Flight Armour
Unused look : This look is not available in the game.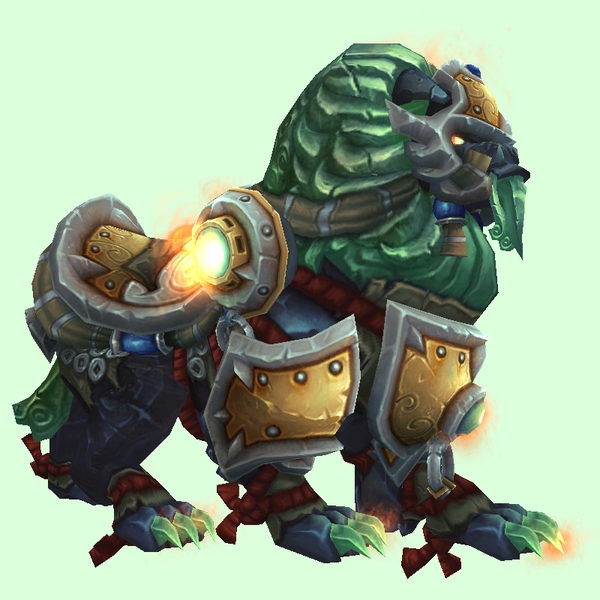 Notes:
This quilen has the same look as the Imperial Quilen mount.

Exotic Family : You must be specced as a Beast Master of at least level 65 to tame and use Quilen / Stone Hounds!