Green Python

Coming in Shadowlands Patch 9.0.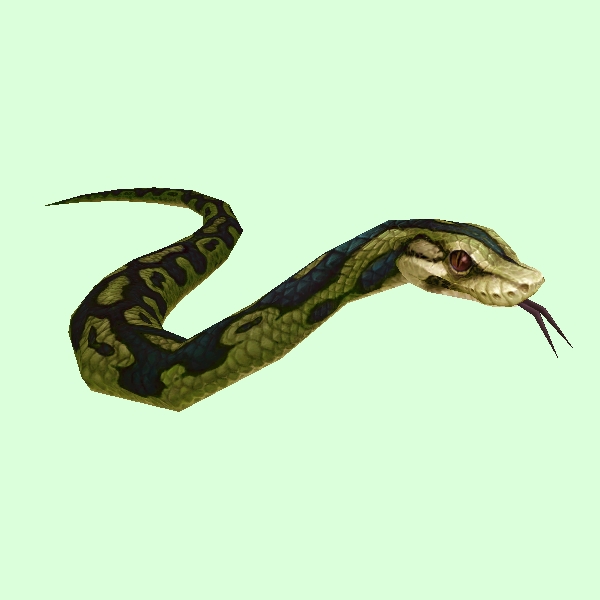 Serpents
Level
Location

35
Spawned
Elite
Grand Overlook, Throne of Thunder (Raid)
Found in the area directly after the first boss. Spawns when you run over patches of grass in the south-east and south-west corners of the platform.

35
Rare
Elite
Timeless Isle
Retains its original name after taming.
Spawns rarely in place of Imperial Pythons in the lower areas of the island.

<Marshwater Queen>

40
Rare
Zorammarsh, Tanaan Jungle
Retains its original name after taming.
Found in the south of the area, by the waterfall in the sea.

48-49

Verdant Plateau, Vol'dun
Found in shallow water over flagstones by the southernmost path into Nazmir.

49-50

Vol'dun
In the mountains in the south-east of the zone, on a rise south-east of Verdant Plateau. Killing all of the Pit Snakes causes Vathikur to rise.