Red Aqir Serpent
Untameable look : This look is not known from a tameable creature.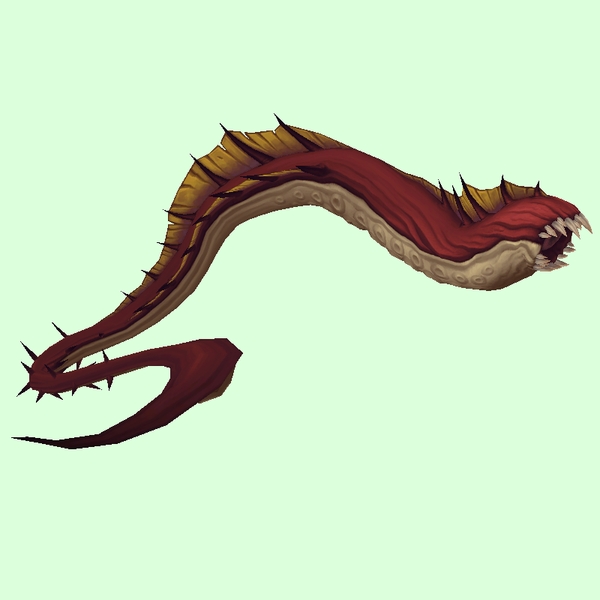 Untameable Creatures
Serpents
Level
Location

120
Spawned
Rare
Vision of Stormwind (Scenario); Vision of Orgrimmar (Scenario)
Aberration. The Mail Muncher has a very low chance of spawning when you click on mailboxes in the Stormwind and Orgrimmar Horrific Visions scenarios, added in Patch 8.3.

122
Elite
Uldum; Vale of Eternal Blossoms
Aberration. Flies over Uldum and Vale of Eternal Blossoms during all Assaults.
Matching Mounts

Mail Muncher