Bright Green Spider
There are 8 tameable creatures with this look.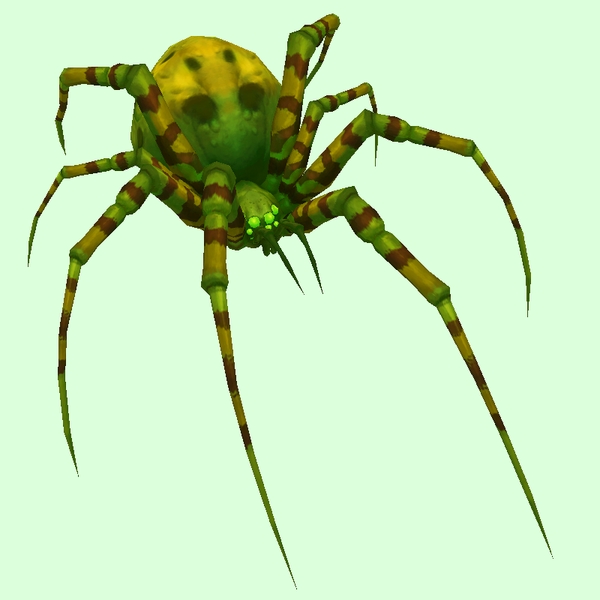 Spiders
Level
Location

7
Rare
Tower of Azora, Elwynn Forest
Retains its original name after taming.
Tarantis wanders to the north-east of the Tower of Azora.

27
Webwinder Hollow, Stonetalon Mountains

36
Dustwallow Marsh

36-37

Dustwallow Marsh

81
Elite
Naxxramas (Raid)

81
Elite
Naxxramas (Raid)

86
Spawned
Gilded Fan, Valley of the Four Winds
Spawns during the quest The Great Water Hunt.

87
Spawned
Elite
Krasarang Wilds
To get Feverbite to spawn you have to kill a large number of Feverbite Hatchling critters that scurry about the area. Eventually she'll appear on the central platform.
Matching Companion Pets