Black Mechanowolf
There are 6 tameable creatures with this look.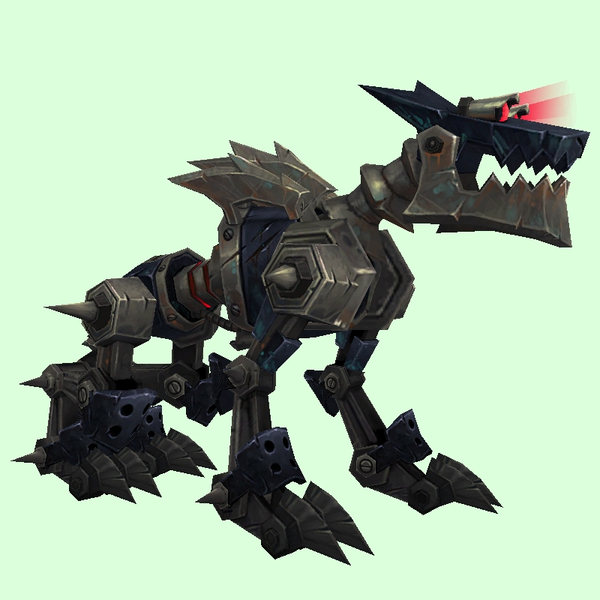 Special Skill Required : Gnome, Goblin and Mechagnome Hunters can tame Mechanicals by default. Other races must gain the ability from a Mecha-Bond Imprint Matrix, crafted by Engineers who have at least 1 skill point in Legion Engineering.
Mechanicals
Level
Location

100-110


Elite
Scales

*

Highmountain
A tracking tame that requires you to follow Small Oil Puddles and then use a flare to detect the creature. Circles around the Mucksnout Den area, passing through the Field of An'she.

120
Mechagon
The Abducted Scraphound is a chance spawn when you attempt to rescue abductees from a Mechagon Containment Crate during the quest Abduction Reduction.

120
Spawned
The Heaps, Mechagon
Spawns during combat with the rare NPC, Jawbreaker.

120
The Heaps, Mechagon

120
The Heaps, Mechagon

120
Mechagon
Normally found in western Mechagon, but also in other areas of the alternate timeline phase of Mechagon, which is accessible on days when Chromie is present in Rustbolt, or by activating a Personal Time Displacer.
*
If a creature's level is noted as 'Scales' then it will vary with the Hunter's level within the constraints of its level range.