Gold Mechanical Spider
There are 3 tameable creatures with this look...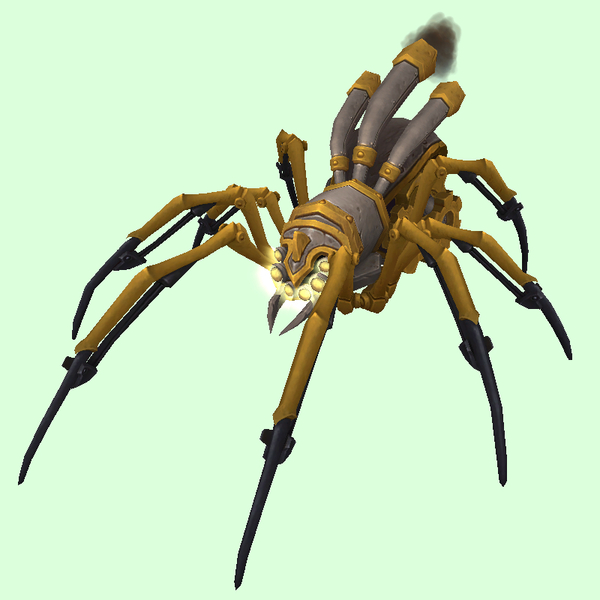 Special Skill Required : Gnome, Goblin and Mechagnome Hunters can tame Mechanicals by default. Other races must gain the ability from a Mecha-Bond Imprint Matrix, crafted by Engineers who have at least 1 skill point in Legion Engineering.
Mechanicals
Level
Location

110
Elite
Alcaz Island, Dustwallow Marsh
Located in the broken tower. Obtain an Electrified Key by defeating Doctor Weavil in order to interact with this NPC. The arachnodrone must be reduced to 30% health before it can be tamed.

120
Prospectus Bay, Mechagon

120
Sparkweaver Point, Mechagon
Retains its original name after taming.

Matching Companion Pets

Mechantula