Robotic Rabbit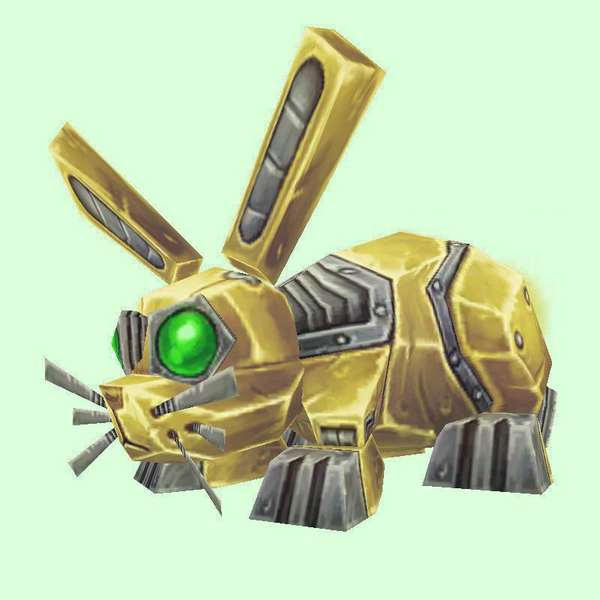 Special Skill Required : Gnome and Goblin Hunters can tame Mechanicals by default. Other races must gain the ability from a Mecha-Bond Imprint Matrix, crafted by Engineers who have at least 1 skill point in Legion Engineering.
Mechanicals
Level
Location

1
Makes noise when clicked.
Gnome hunters start with this pet at level 1.

3-110


Rare
Scales

*

Chill Breeze Valley, Dun Morogh
Makes noise when clicked.
On the south side of Crushcog's Arsenal. We're not yet sure of the minimum level required to tame this one!
*
If a creature's level is noted as 'Scales' then it will vary with the Hunter's level within the constraints of its level range.
Matching Companion Pets

De-Weaponized Mechanical Companion