Purple Grub
Untameable look : This look is not known from a tameable creature.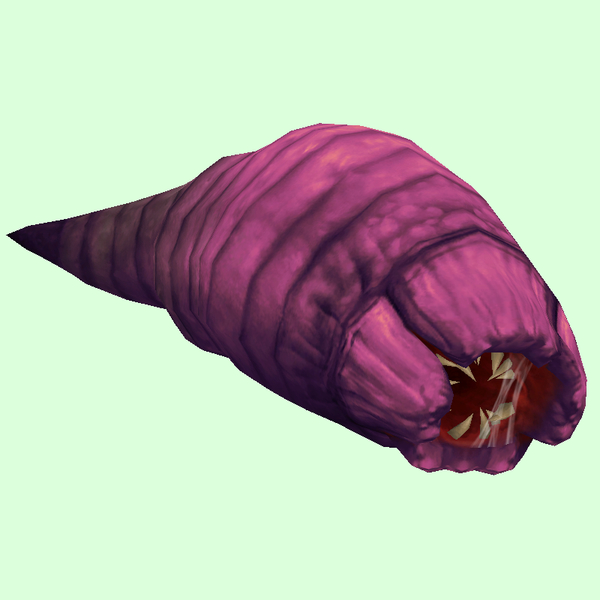 Exotic Family : You must be specced as a Beast Master of at least level 65 to tame and use Worms!
Untameable Creatures
Worms
Level
Location

35
Spawned
Ihgaluk Crag, Isle of Thunder
Spawns when Fetid Meat Piles are attacked. To achieve this at high level you may have to kill yourself, take resurrection sickness, and remove all your gear, or you'll one-shot the Fetid Meat Pile before the worms spawn.

50
Spawned
Uldum; Vale of Eternal Blossoms
Spawns when you click on Void Tears, which appear randomly about the assault area, but only during Black Empire Assaults. These assaults occur in Uldum or the Vale of Eternal Blossoms on alternating weeks. If in the Vale, the Void Tears can appear through most of the Assaults area. In Uldum they appear along the watercourse and marshy areas.

73
Spawned
Dragonblight
Spawn during Bloodfeast fight.

73
Spawned
Dragonblight
Spawn during Duke Vallenhal fight.

112
Spawned
Dragonblight, The Deaths of Chromie (Scenario)
Spawns during the fight with Bloodfeast.