Iron Horde Elekk

Coming in Shadowlands Patch 9.0.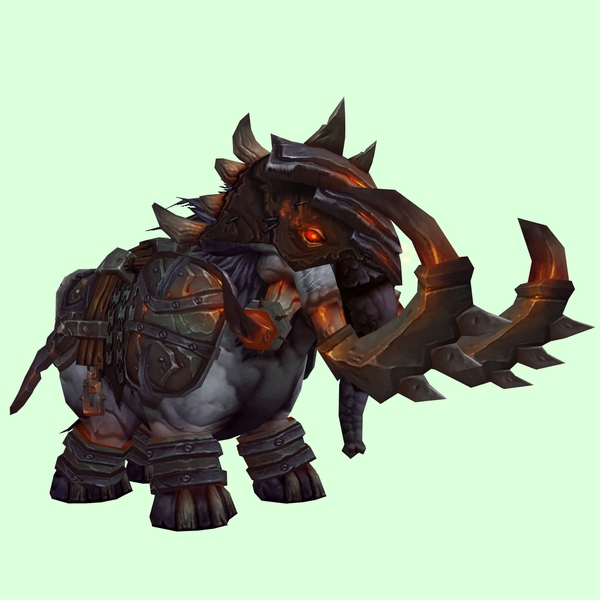 Mammoths
Level
Location

40
Frostwall & Lunarfall (Garrisons), Frostfire Ridge; Shadowmoon Valley - Draenor
The Ironhoof Trampler appears in the final stage of an Iron Horde garrison invasion, ridden by the final boss. It is tameable but at high level you may have difficulty taking aggro from the other NPCs without killing it.

40
Rare
Mor'gran Logworks, Talador
Found at the camp south-west of Vol'jin's Pride, close to the large campfire.
Matching Mounts

Armored Irontusk