Orange Infernal Hellhound w/ Orange Flames

Coming in Shadowlands Patch 9.0.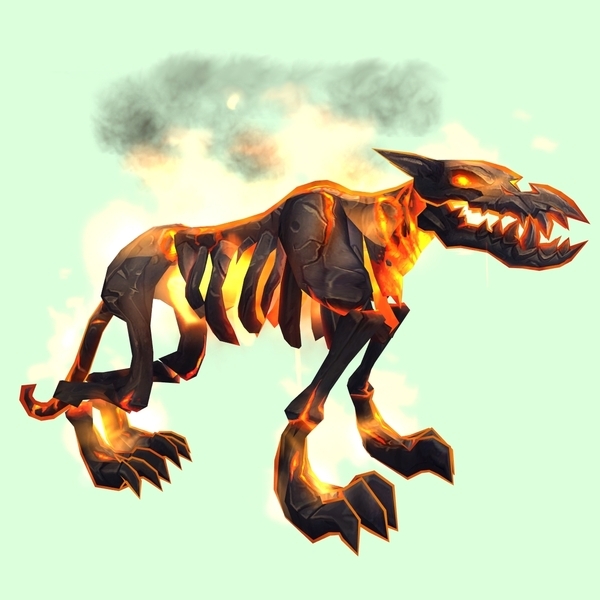 Undead Taming
Forsaken hunters automatically know how to tame undead creatures. Hunters of other races must learn the skill from a
Simple Tome of Bone-Binding
. The source of this book is yet to be determined.
Dogs / Hounds
Level
Location

10-30


Elite
Ragefire Chasm (Dungeon)

35
Ashen Fields, Molten Front

35
The Molten Flow, Molten Front
Located in the caverns under the Molten Front. To reach this area you have to complete the initial set of dailies and then take the daily Into the Fire from General Taldris Moonfall.

50
Northern Barrens
Found in a region north and west of Ratchet, with various other Kor'kron NPCs.