Green Infernal Hellhound w/ Green Flames

Coming in Shadowlands Patch 9.0.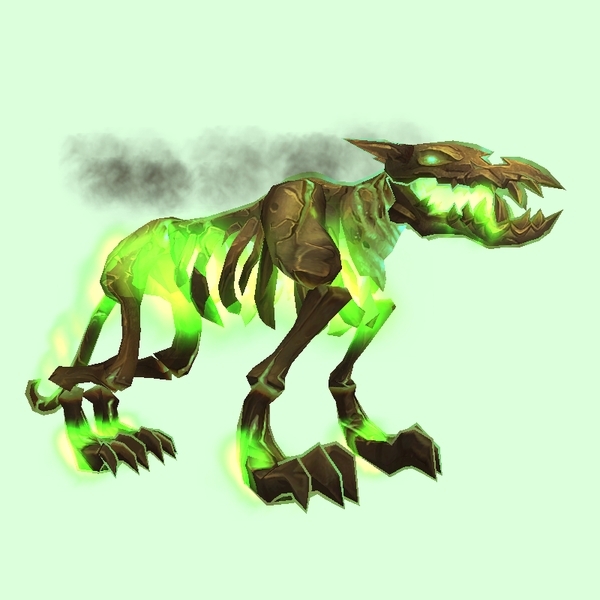 Undead Taming
Forsaken hunters automatically know how to tame undead creatures. Hunters of other races must learn the skill from a
Simple Tome of Bone-Binding
. The source of this book is yet to be determined.
Dogs / Hounds
Level
Location

10-40

West of Tomb of Lights, Talador
The ones patrolling with the Legion Assailants are not controlled and are tameable.

10-40

The Burning Front, Talador
Spawned by an event and may phase out when complete.

10-45

Bloodhunt Highland, Highmountain

20-40

Court of Souls, Talador

20-40

Court of Souls, Talador

40
Icescar Boneyard, Frostfire Ridge

45
Invasions, Argus

45
Antoran Wastes

45
Gloomshore, Stormheim
Only present when there's a Legion invasion in Stormheim and the invasion quest Crushing the Legion is active.