Black Greater Gorm
Untameable look : This look is not known from a tameable creature.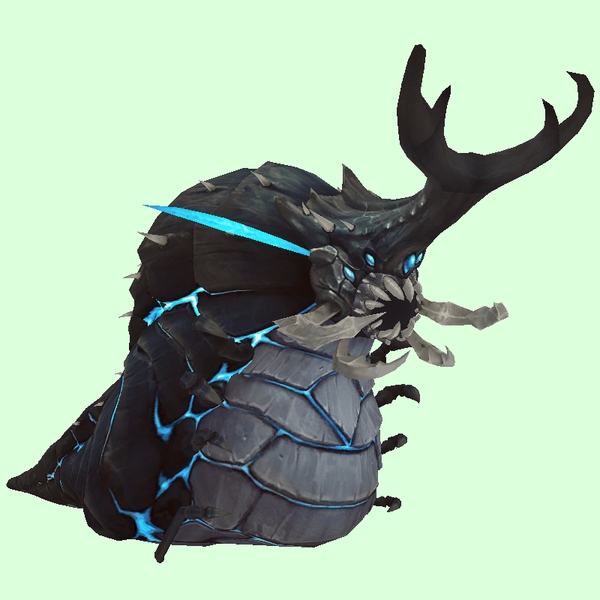 Exotic Family
Can only be used by Beast Mastery hunters that have reached level 10.
Untameable Creatures
Carapids
Level
Location

60
Elite
Gormhive, Ardenweald
Spawns during the world quest, Three Gorm Enter, No One Leaves.

60
Ardenweald
Found in a burrow at the north end of Creeping Hive.

60
Elite
Gormhive, Ardenweald
Spawns during the Kyrian-only Quest, "Seeds Away!". Though it is listed as tameable, it isn't possible to tame it because it only appears during a phase where you're in a vehicle.

Boss
Torghast, Tower of the Damned (Dungeon)

<Tormentor of Torghast>

62
Elite
The Maw
Gralebboih is one of 15 Tormentors of Torghast event bosses. These events occur in the Maw every two hours, and the bosses cycle in a set order.
Level scaling: Most NPCs will scale with the Hunter's level, within the constraints of their level range. Hunters can tame regular NPCs up to 2 levels higher than them, but can only tame elite NPCs of the hunter's level or below.