Green Core Hound
There are 3 tameable creatures with this look.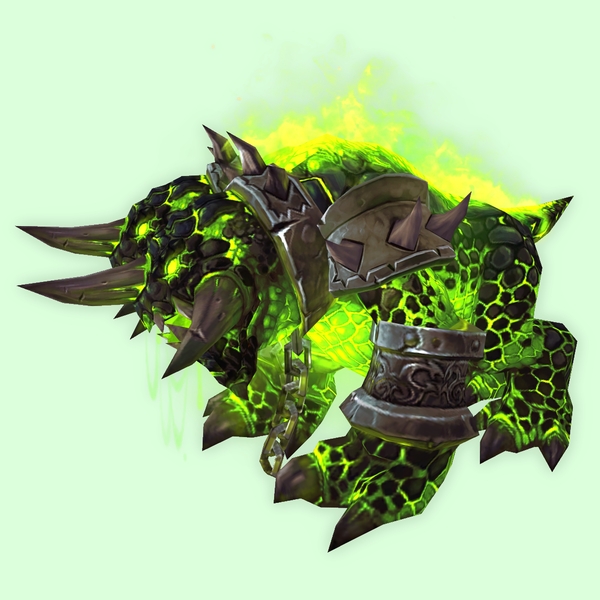 Exotic Family : You must be specced as a Beast Master of at least level 65 to tame and use Core Hounds!
Core Hounds
Level
Location

69
Shadowmoon Valley - Outland

70
Elite
Shadowmoon Valley - Outland

84-85

D-Block, Tol Barad
Svarnos is underground in the D-Block cells, which are accessible from a structure to the south-west of Ironclad Garrison. D-Block isn't always open (and is always closed during battles) so you may have to be patient.
Matching Mounts

Steelbound Devourer