Purple Rylak
This look is coming soon!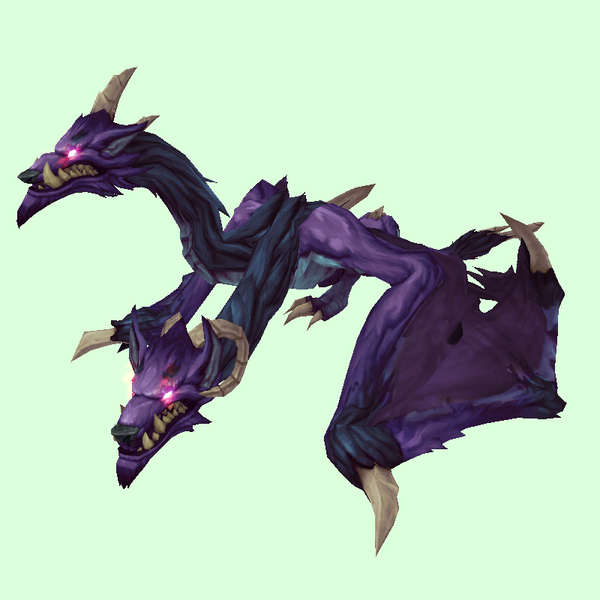 Chimaeras
Level
Location

<Venom and Storm>

121
Rare
Elite
Darkshore
Retains its original name after taming.
Appears in the Battle for Azeroth zone phase. Located on the rocky precipice on the east side of the zone, north-east of the Maw of the Void whirlpool, by a waterfall and cave. Flagged tameable but its level is currently too high to tame.
Matching Mounts

Ashenvale Chimaera