Red Aqir Flier
There are 2 tameable creatures with this look.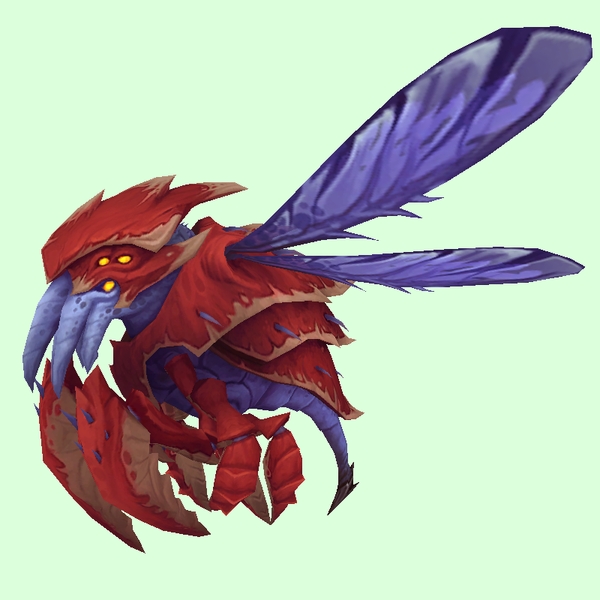 Wasps
Level
Location

120
Uldum
This wasp is found in many locations in western Uldum, during all assaults. Note: there is an extremely small chance (maybe 1%) that the Aqir Impaler will spawn in its red colour. Most of the time it's blue, so if you're after a red wasp and the Aqir Unearthed Assault is active then you're better looking for the Corpse Swarmers that spawn with Corpse Eater.

120
Spawned
Uldum
Makes noise when clicked.
Spawned by Corpse Eater during combat.
Matching Mounts

Wicked Swarmer
Matching Companion Pets

Ra'kim