Blue Mana Saber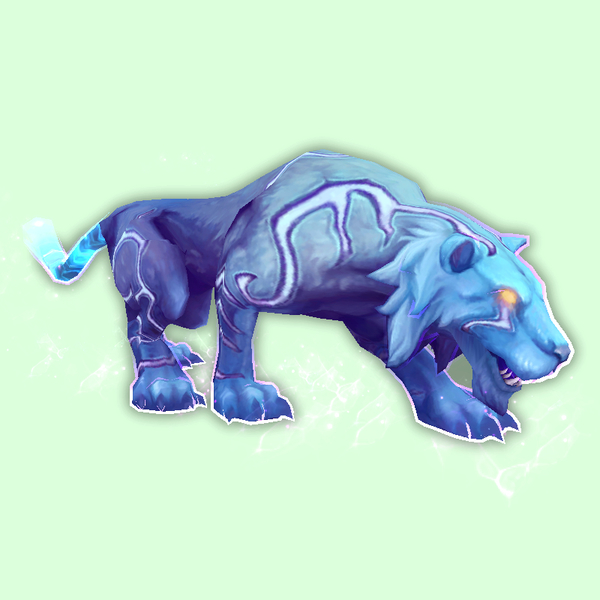 Multi-Family: This look can be tamed as a Cat or Spirit Beast.
Exotic Family : You must be specced as a Beast Master to tame and use Spirit Beasts!
Cats
Level
Location

Manasaber

20
Nightborne hunters start with this pet. This is the only mana saber that isn't classed as a Spirit Beast.
| Spirit Beasts | Level | Location | |
| --- | --- | --- | --- |
| Leyline Prowler | 110 | Leystation Moonfall, Suramar | |
| Thicket Manahunter | 110 | Crimson Thicket, Suramar | |