Black Mastiff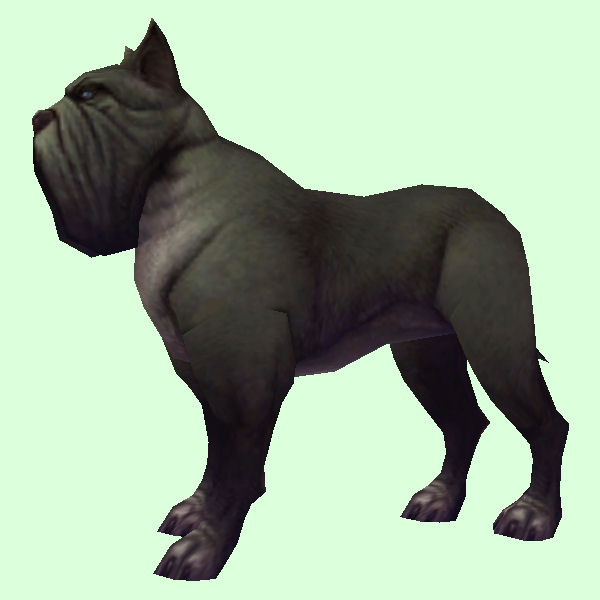 Dogs
Level
Location

Young Mastiff ('Dog')

1
Worgen hunters start with this pet at level 1.

Mountain Mastiff

7
Gilneas
Accompanies watchmen around Tempest's Reach. Becomes friendly (and untameable) after you defeat the rebels and rescue Greymane.

Wary Mastiff

10
Stormglen Village, Keel Harbor, Gilneas

Rexxus

47
Rare
Pyrox Flats, Searing Gorge
Among the dwarves, fast asleep.

Onslaught Bloodhound

71-72

Dragonblight

Attack Mastiff

100-110


Scales

*

Amberfall Mesa, Stormheim
Friendly to Alliance.
*If a creature's level is noted as 'Scaling' then it will vary with the Hunter's level, within the constraints of its level range.