Armored Red & Yellow Rylak
Untameable look : this look is not known from a tameable creature.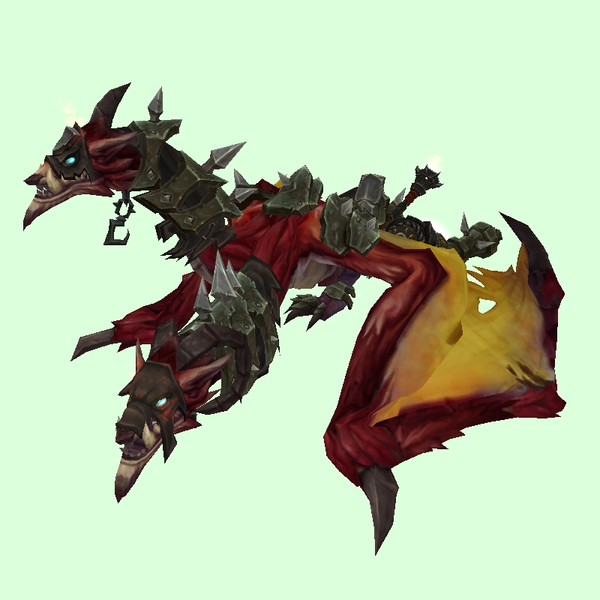 Exotic Family : You must be specced as a Beast Master to tame and use Chimaeras!
Untameable Creatures
Chimaeras
Level
Location

Ironbarb Skyreaver

102-103


Elite
Blackrock Stadium, Upper Blackrock Spire (Dungeon)
Part of Tharbek encounter.
Matching Mounts

Soaring Skyterror