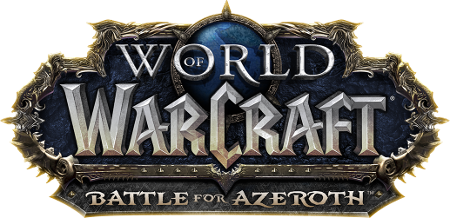 Updated Pet Models and Looks in Battle for Azeroth
A host of creature model updates are coming in Battle for Azeroth, including those of a number of beloved Hunter pets! On this page you can see what we've noticed so far.
Note that this information comes from the Alpha test and pet appearances may change before release.
Thanks to Petopia Community member Quiv for compiling this information. Many of the looks were confirmed using the databases of Wowhead and WoWDB.
---
Index of Families
---
Beetles
Original
Replacement
Blue & Burgundy

➧

Teal & Purple
Brown w/ Yellow Spots

➧

Brown w/ Yellow Spots
Copper

➧

Copper
Gold & Blue

➧

Orange & Blue
Green & Purple

➧

Green & Blue
Green w/ Red Spots

➧

Green w/ Red Spots
Indigo-Teal w/ Magenta Spots

➧

Black w/ Magenta Spots
Plum w/ Turquoise Spots

➧

Maroon w/ Turquoise Spots
Red & Green

➧

Red & Grey
It's possible the Lava Scarab was replaced by a green skin with red spots (!). Hopefully this is an error.
Steel Grey & Maroon

➧

Grey & Red
Teal w/ Blue Spots

➧

Green w/ Blue Spots
Turquoise w/ Green Spots

➧

Teal w/ Green Spots
White

➧

Light Grey
---
Carrion Birds
Vultures
Original
Replacement
Black

➧

Black
Blue

➧

Blue-Grey
Brown

➧

Brown
Ghostly Blue

➧

Ghostly Blue-Grey
We haven't confirmed that the replacement vulture is spectral, but we assume it will be.
Red

➧

Red
White

➧

White
---
Crabs
Original
Replacement
Blue

➧

Indigo
Bronze

➧

Bronze
Gem

➧

Onyx & Ruby
It's possible that the old black-and-red look has currently been replaced with the 'diamond' one. If so, this will almost certainly be a mistake.
Red

➧

Vermilion
Silver

➧

Light Blue
Note that the model adds shiny / reflective effects that aren't displayed here. It actually looks better than it appears in this image.
White

➧

Ivory
---
Dogs
Darkhounds
| Original | | Replacement |
| --- | --- | --- |
| Blue | ➧ | Blue |
| Grey | ➧ | Grey-Green |
| Purple | ➧ | Purple |
| Red | ➧ | Red |
| White | ➧ | Light Grey |
---
Gorillas
Original
Replacement
Black

➧

Black
Dark Grey

➧

Steel Grey
It looks like King Mukla is actually being upgraded to the new black gorilla skin, while the others are being replaced as shown here.
Grey

➧

Grey
Red

➧

Red
White

➧

Icy Blue
---
Hyenas
| Original | | Replacement |
| --- | --- | --- |
| Brown | ➧ | Black |
| Grey | ➧ | Silver-Grey |
| Orange | ➧ | Burnt Orange |
| Orange (Very Subtly Darker) | ➧ | Burnt Orange |
| Purple | ➧ | Purple |
| Red | ➧ | Red |
| Yellow | ➧ | Yellow |
---
Mechanicals
Robot Chickens
Robotic Gorillas
---
Scalehides
Stegodons
| Original | | Replacement |
| --- | --- | --- |
| Beige | ➧ | Beige |
| Black | ➧ | Black |
| Blue | ➧ | Dark Blue |
| Dark Green | ➧ | Green |
| Light Green | ➧ | Brown |
| Red | ➧ | Dark Red |
---
Spiders
Barbed Spiders
| Original | | Replacement |
| --- | --- | --- |
| Orange & Black | ➧ | Burnt Orange |
| Red & Black | ➧ | Red & Black |
| Red & Yellow | ➧ | Amber & Yellow |
Bone Spiders
| Original | | Replacement |
| --- | --- | --- |
| Brown | ➧ | Brown |
| Dark Brown | ➧ | Dark Brown |
| Green-Grey | ➧ | Green-Grey |
| Grey | ➧ | Grey |
| Rusty-Buff | ➧ | Khaki-Grey |
Gracile Spiders
Original
Replacement
Black Widow

➧

Black Widow
Note that the model adds lighting effects that aren't displayed here. In the game it actually looks a little oddly frosted.
Crystal

➧

Crystal
Note that the model adds shiny / reflective effects that aren't displayed here. It actually looks better than it appears in this image.
Green

➧

Dark Green
Grey

➧

Purple-Grey
Jungle

➧

Bright Green
Olive

➧

Grey-Brown
Purple

➧

Purple
Red

➧

Red-Olive
Tan

➧

Brown
Tarantulas
| Original | | Replacement |
| --- | --- | --- |
| Green | ➧ | Green |
| Grey | ➧ | Grey |
| Lava | ➧ | Lava |
| Orange | ➧ | Orange |
| Red | ➧ | Brown |
---
Wind Serpents
| Original | | Replacement |
| --- | --- | --- |
| Dark Blue | ➧ | Blue-Black |
| Green | ➧ | Green |
| Orange (Slightly Brighter) | ➧ | Orange |
| Orange (Slightly Darker) | ➧ | Orange |
| Red | ➧ | Red |
| Red w/ Orange Wings | ➧ | Crimson |
| White | ➧ | Light Brown |