Dark Hound
Unused look : This look is not available in the game.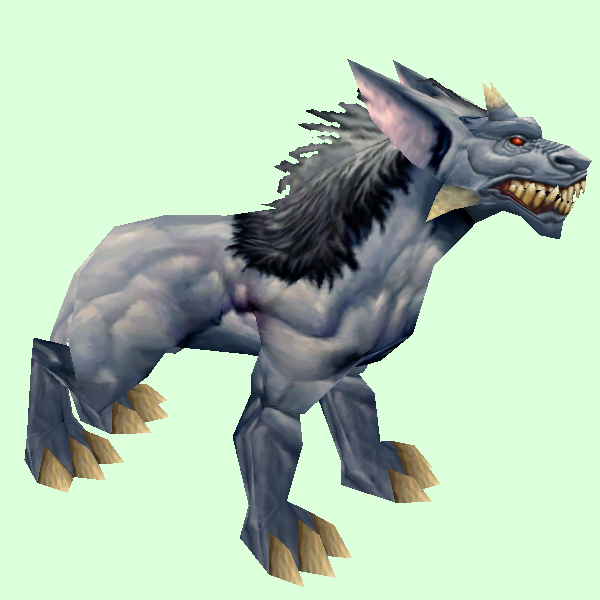 Notes:
The texture file for this look is sadly missing part of the alpha mask on its mane, but this would be simple to fix. The above image displays how it would look if the texture was given the same alpha mask as other looks for this model.
*
Level scaling: In Shadowlands most NPCs will scale with the Hunter's level, within the constraints of their level range. Hunters can tame regular NPCs up to 2 levels higher than them, but can only tame elite NPCs of the hunter's level or below.