Yellow Core Hound
There is one tameable creature with this look.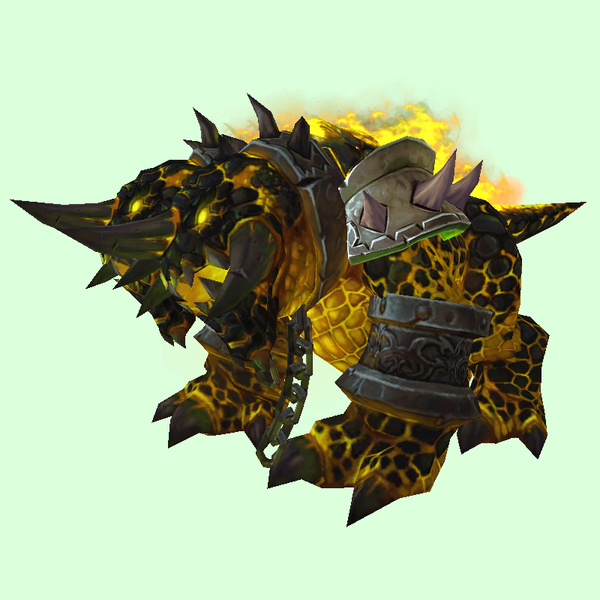 Exotic Family : You must be specced as a Beast Master of at least level 65 to tame and use Core Hounds!
Core Hounds
Level
Location

65(NPC Level:
57)
Blasted Lands
Wanders the perimeter of the area north of (and up from) the Dark Portal blast zone. Gomegaz only appears in the original, pre-"Iron Horde Invasion" phase of the zone. Speak to Zidormi, in the passage to the Swamp of Sorrows, to access the pre-invasion phase.