Gold-Armored Black Devilsaur
Untameable look : this look is not known from a tameable creature.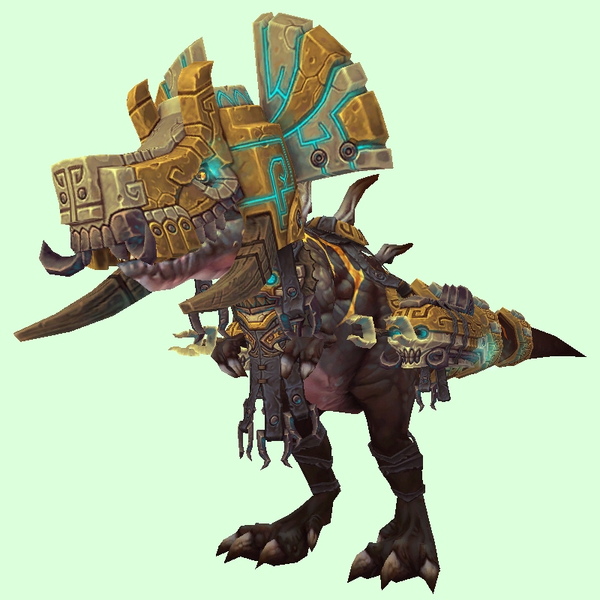 Exotic Family : You must be specced as a Beast Master to tame and use Devilsaurs!
Untameable Devilsaurs With This Appearance
Devilsaurs
Level
Location

Defiant Devilsaur

90
Elite
Isle of Thunder
Not present every day. Being subdued by Master Controllers. Goes on a rampage after you kill them.