Dark Brown Toad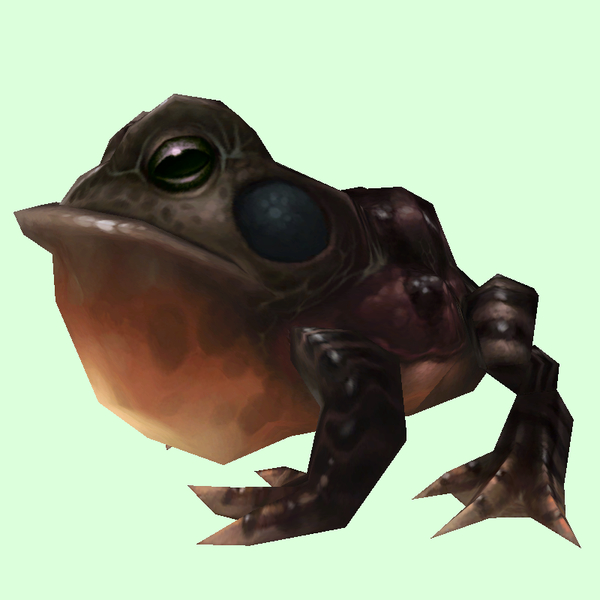 Toads
Level
Location

Grotto Toad

32-61


Elite
Scales

*

Razorfen Kraul (Dungeon)
Makes noise when clicked.
Inhabits the caverns to the far west, on the way to Charlga Razorflank.

Bufo

93
Rare
Elite
Croaking Hollow, Timeless Isle

Darkhide Leaper

96-100


Scales

*

Spires of Arak
Makes noise when clicked.
Found at three ponds in the northern third of the zone, including at The Undergrowth and Apexis Excavation.

Marsh Gulper

100
Fang'rila; Zorammarsh, Tanaan Jungle
Makes noise when clicked.
*If a creature's level is noted as 'Scaling' then it will vary with the Hunter's level, within the constraints of its level range.